Are there any 2014 wedding trends you plan on incorporating into your wedding? Check out this
ABC article
about some of the trends popping up this year. And following, find some thoughts to keep in mind if you do decide to utilize any of these ideas! Remember to have fun and be yourself!
Give Tiffany Weddings and Events LLC a call today to get started planning your big day and for helpful tips on how you can incorporate these and/or other 2014 trends into your wedding style!
Social Media Wedding
: Be aware that if you use a hashtag for your wedding, it is not exclusive to you. Some couples fail to take this into consideration, and when guests use the hashtag to look up information about the wedding they often find unrelated subjects...some of which you may have preferred didn't pop up with your wedding pictures!
Mindful Favors
: Personalizing your wedding favors is always a nice touch. You don't always have to DIY in order to achieve the personalized feel, but your favors should relate to or invoke something special to the two of you as a couple. If the item(s) are more obscure, you may want to think about including a short story about them in your thank you and/or farewell speeches to ensure your guests fully appreciate the meaning behind the favor.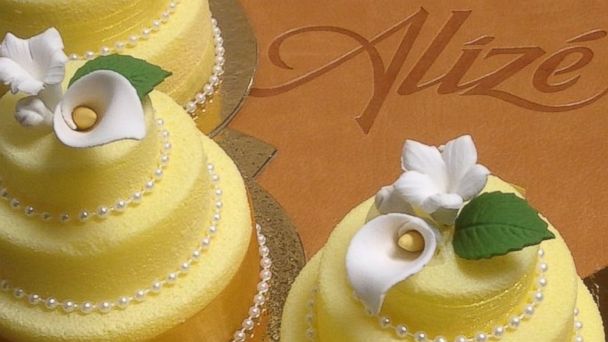 Courtesy Alizé at Palms Resort Casino
Cakelets
: Such a wonderful way to be a little creative. Wedding cakes have become the go to dessert for weddings, but cupcake cakes have moved into the spotlight as well. These are a nice in-between option. Be sure to look at your budget before deciding to go in this direction. It is possible these mini creations could break the bank. Although they are closer to the size of a cupcake as opposed to a wedding cake, their intricate designs require more time to decorate and thus more cost for labor. These would make a lovely prop for proposals as mentioned in the article, or even for anniversaries! You could even use them for birthdays. While they might be a bit much for every birthday, they would be a nice touch to some of those more significant birthdays, like Sweet 16s, 30th, or 50th birthdays.
Silent Disco
: This is an interesting idea as well. Just keep in mind any additional cost for the headphones, including damage/replacement fees. Also, think about the volume being funneled into the headphones and how it is controlled. People often don't take how loud the music is into consideration, this is especially important with headphones. You don't want your guests to remember your wedding as the place their hearing started to go!